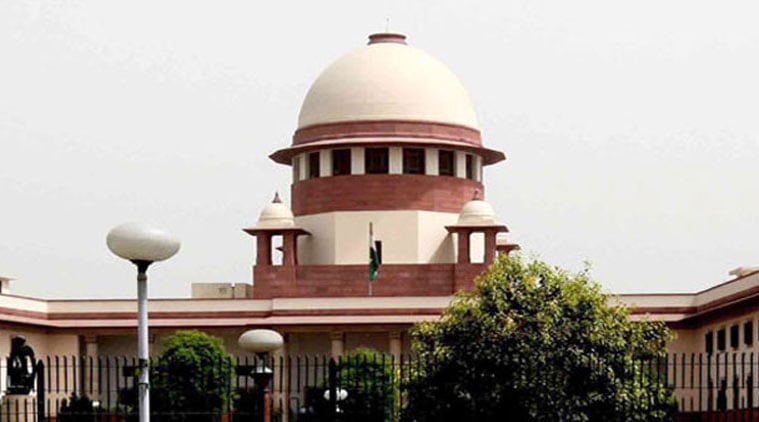 Supreme Court of India
Nudged by the Supreme Court, Uttar Pradesh government has finally granted its approval for the central deputation of IAS officer Vijay Shankar Pandey, who had alleged harassment by the state for joining a campaign to retrieve black money.
The state government's counsel Monday told a bench led by Justice J Chelameswar that the state has granted the no-objection letter enabling the officer's deputation outside UP on a request by the Centre.
Senior advocate Pallav Shishodia, appearing for Pandey, had earlier told the bench that the officer was being subjected to harassment because he had dared to expose corruption by participating in a campaign to retrieve black money.
Admitting Pandey's petition, the bench had sought an explanation from the state government. Last week, the court had shot down the state's plea for additional time.
On Monday, UP government's counsel showed the no-objection letter, in which the state said it would relieve Pandey whenever the Centre asks for it. Expressing satisfaction at the state's undertaking, Shishodia said that the petition can now be disposed of.
In February this year, Centre had requested the UP government to intimate the availability of Pandey for deputation in near future for his appointment to a secretary level or an equivalent post. Pandey is currently working as secretary in the state's national integration department.
The UP government, however, sat over this request and chose not to respond. Shishodia had told the court that the intention was to keep delaying it since Pandey is due to retire next year.
After a departmental action was initiated against him for getting involved in the PIL on black money, Pandey had moved the apex court. In September 2014, the court had quashed the disciplinary proceeding against Pandey while ruling that any civil servant who exposes corruption by moving a court cannot be proceeded against.
📣 The Indian Express is now on Telegram. Click here to join our channel (@indianexpress) and stay updated with the latest headlines
For all the latest India News, download Indian Express App.