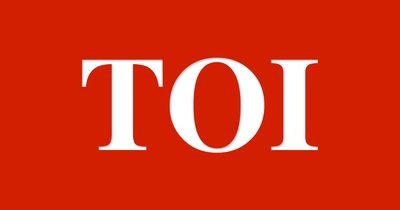 Ranchi: Passenger flow increased at the Birsa Munda International airport here after two private airlines started operations in the last three days. Out of the total 16 flights scheduled to operate from the airport on a daily basis till June 30, nine have already began connecting the state capital to New Delhi, Hyderabad and Bangalore.
Around 1,000 passengers flew out of and into Ranchi on May 25 when domestic flight services resumed in the country. The number has swelled up by 400 in the last three days after two private airlines — Vistara and GoAir — commenced their operations on the New Delhi-Ranchi-New Delhi route.
Talking to TOI, airport director Vinod Kumar Sharma said: "We have recorded a surge in passenger flow in the last three days after Vistara and GoAir started their operations on May 30 and June 1, respectively. But the number of incoming passengers is still higher than those flying out of the city. We are receiving around 130 flyers for every 70 passengers leaving the state."
The GoAir flight arrived from New Delhi around 11.55am and flew back at around 12.30pm, while the Vistara one arrived at 1pm and left for New Delhi at 2pm on Monday.
Meanwhile, citizens rued that fares for destinations in south India have shot up post the resumption of services. "I used to pay around Rs 4,000 for Bangalore, but now I have to shell out Rs 9,000 for the same flight," Akash Singh, a flyer, said.