BENGALURU: The Karnataka government, which has put most infrastructure and amenities projects in deep freeze due to pandemic-triggered financial crisis, has decided to go ahead with its Rs 200-crore plan to build a three-block guesthouse in Tirumala in Andhra Pradesh for the benefit of devotees and perform the groundbreaking ceremony in August.
The cabinet, at its previous meeting, struck off the 70-room choultry proposed by the previous Congress-JD(S) government at a cost of Rs 26 crore and approved the revised guesthouse project which will have 305 rooms with two beds each, 12 dormitories, 24 suites and four double suites, which will accommodate 1,005 pilgrims at a time. This is spread over three blocks, with each having three floors and basement parking facilities.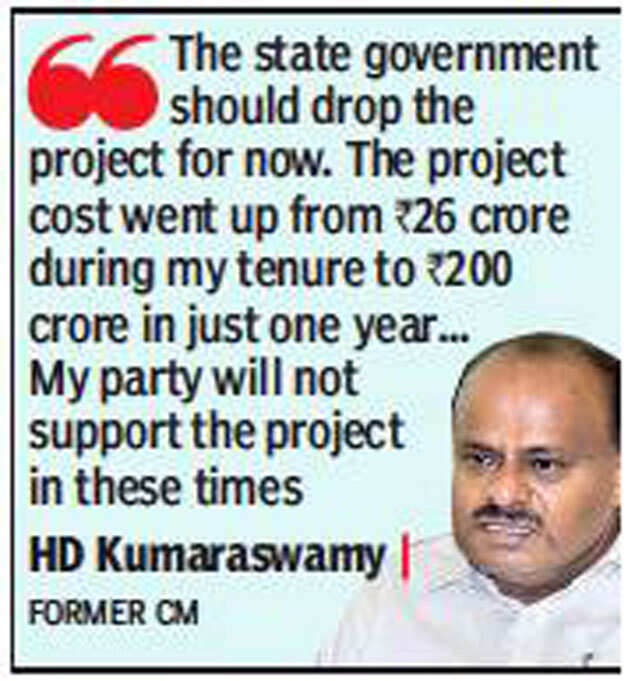 The project involves construction of a marriage hall, besides redoing the existing structure. Each new block will have three floors with basement parking facilities. The guesthouse will sit on a seven-acre land owned by the Karnataka state.
N Manjunath Prasad, principal secretary, revenue department, confirmed the August launch of works.
The decision has invited criticism because of the severe financial crunch the government is facing.
Drop project for now: HDK
It's a waste of taxpayers' money. I was surprised that Rs 200 crore is being spent on a guesthouse. The government must revisit its decision," said former Karnataka endowment minister Rudrappa Lamani. It was during his tenure that the dispute with the Tirumala-Tirupati Devasthana Trust over ownership of land was settled.
Former chief minister HD Kumaraswamy urged the government to drop the project for now. "The project cost went up from Rs 26 crore during my tenure to Rs 200 crore in just one year," he tweeted. The JD (S) leader questioned the government's decision to hand over the project implementation to TTD Trust and pay Rs 9 crore for preparing architectural design and consultancy.
"The project cost went up in proportion to an increase in the construction area. We will deposit money with the TTD trust, which will, in turn, get works executed by reputable companies without profit," said N Manjunath Prasad, principal secretary, revenue department.