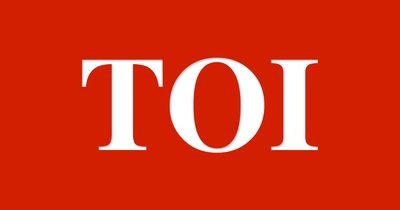 Ranchi: State health minister Banna Gupta on Friday issued a letter asking Rims director Dr D K Singh to put on hold tenders, appointments and promotions at the state's largest hospital.
The order is in direct contravention of the regulations of Rims as all tendering processes, work orders, appointments, and promotions are subject to approval of the governing body of the institute which is the highest authority that governs the autonomous institute under the state government.
Taking strong objection to the letter issued by Banna, a copy of which is with TOI, the members of the governing body said the health minister is trying to sideline the panel for vested interests.
Ranchi MP and a member of the governing body, Sanjay Seth said, "The health minister should have convened a meeting before issuing such an order which requires the approval of the governing body. Matter of importance to Rims should be first brought to the GB and the minister should have taken a note of it."
Talking to TOI, Dr R P Srivastava, another member of the governing body, said, "There is no point of having a general body to govern the institute if the minister starts issuing such orders. It is very unfortunate that the minister issues an order which creates hurdles in the progress of the institute."
Kanke MLA Samri Lal, who is also a member of the GB, said, "The order is in direction violation of Rims regulations and the minister, who himself is the chairman of the governing body, shouldn't take any decision in haste. It is sad that the health minister is acting as an impediment in the development of Rims, that too when the whole world is fighting against a virus."
Rims' governing body's meeting has to take place in every three months as per the rules. The chairman can call up additional meetings in a year if required. However, not a single meeting has been convened under the chairmanship of Banna after he took over as the state health minister.
The order issued on Friday contradicts Banna as on one hand he directs the Dean Academic Dr Manju Gari on June 9 to complete the scrutiny process of promotion list and submit it to the director latest by June 12, on the other he asks the director to put a hold promotions.
Dr Gari said, "I was asked by the minister to handover the list of eligible candidates for promotions under APS after scrutiny by June 12 to the director, but I haven't been able to submit it as I was busy in the final examination of third year PG students."
Banna accepted the fact that he had directed the dean to complete the scrutiny process by June 12, but refused to comment on the letter issued by him.