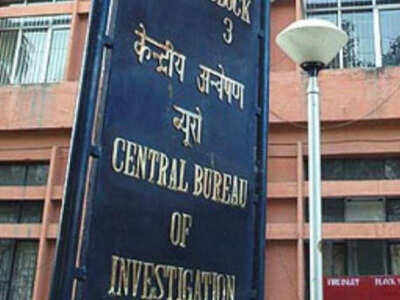 NEW DELHI: Proving a larger conspiracy, the CBI has examined three senior police officials including a former top cop in the case of murder of a local BJP politician of Dharwad, Karnataka reported in 2016.
According to sources, those examined are Pandurang Rane, IPS then commissioner of Hubli Dharwad, Jitender Khanagavi, then DCP Dharawad and presently SP security division, Bengaluru and Mallikarjun Baladandi, then DCP Crime, Dharwad and presently serving as additional SP, Haveri.
"They were supervisory officers during investigation of the case by the local police in 2016. They were examined in the last two days," said a source.
Earlier, CBI had arrested seven accused in the case. They were identified as Nazeer Ahmed, Shehnawah, Santosh, Savadatti, Dinesh M, Sunil KS, Harshith, Aswath S and Nutan KS.
The accused were residens of Dharwad, Ramanagara, Mandya, Kodagu and Bangalore City. Seven of these accused are presently in judicial custody and one accused is on bail.
On May 21, the agency had filed a chargesheet in the case against them. It had said at the time that it was still probing the role of other accused and that investigation of a larger conspiracy in this case ws continuing on a day to day basis.
Gowda, the BJP taluka panchayat member, had been murdered on June 15, 2016 at a gym in Sapthapura in Dharwad.
The CBI had registered the case and taken over the investigation on September 24, 2019 after the state and central government referred the case to the agency.
CBI's investigation revealed that the accused allegedly came to Dharwad on two occasions in June 2016 and planned the murder along with other accused.