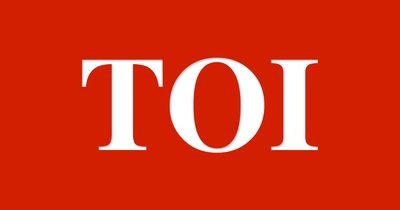 Ranchi/Jamshedpur/Dhanbad/Bokaro: More than half a dozen students across the state shared the top spot by securing 99% in the All India Secondary School Examination (AISSE), results of which were declared by the CBSE on Wednesday.
The top spot was shared by Harsha Priyam of JVM, Shyamali and Leeza Oraon of DAV, Hehal (from Ranchi), Krishnanshu Chowdhuary of Rajkamal Saraswati Vidya Mandir, Dhansar and Sai Krishna of DAV Public School Koylanagar (from Dhanbad), Harsh Rai of DPS and Shreya Shraddha of Saraswati Vidya Mandir (from Bokaro) and one student from West Singhbhum — Karunanidhi of DAV Noamundi.
Though respective schools of the toppers claimed to have achieved 99%, the the institution heads used different parameters for calculating the percentage. While some of the schools have used the CBSE standard of including five compulsory papers to calculate the percentage, some have calculated best of five while others have calculated the percentage after including the marks of extra paper as well.
DPS, Ranchi principal Dr Ram Singh said that they have included the CBSE standard of five compulsory papers — two language papers, science, maths and social studies in which English is a compulsory paper.
CBSE schools participating in the race for claiming the top place has resumed since 2018 when the board started giving marks to the students instead of Cumulative Grade Points Average (CGPA) which was in practice from 2010 to 2017.
The principal of DAV, Hehal, M K Sinha said that the school topper Leeza Oraon scored 99 in English, 100 in Hindi, 98 in mathematics, 99 in science, 98 in social studies and 100 in information technology (IT). "We have calculated the marks by taking all the bsix subjects into consideration," he added. He further said that 45 students got 95% and above while 127 scored 90% and above.
Harsha Priyam of Jawahar Vidya Mandir (JVM), Shyamli scored 98 in English, 99 in Sanskrit, 99 each in mathematics and science and 100 in social studies. The school principal, Dr Samarjit Jana, said that they have calculated only the compulsory subjects. "Out of the 337 examinees from school, 124 got 90% and above," he added.
In Dhanbad, the school management has calculated the percentage taking the best of five into account. Accordingly, the topper duo with 99% marks was followed Rishika Sinha of Delhi Public School, Dhanbad who secured 98% marks.
The third position in Dhanbad was shared by five students — three from Rajkamal Sarswati Vidya Mandir Dhansar (Vaishnavi Kumari, Shruti Srivastava and Akansha Priya) and one from Delhi Public School (Raj Singhal) and another from Dhanbad Public School (Satyam Kumar Singh). All of them scored 97.8% each.
In Jamshedpur, DAV NIT student Ashish Kumar Singh secured 98.4% to become the district topper. He obtained 100 in Maths, 100 in Computer Science, 99 in Social Studies, 98 in Hindi, 98 in Science and 97 in English. He aims to become a software engineer after completing his IIT. He is followed by Nivedita Paul of Central School, Tatanagar who has scored 98.2%.
Keeping pace with the urban centres, Karunanidhi of DAV Noamundi, a rural hamlet in West Singhbhum district, scored 99% but by considering best of five. She has scored 100 in maths, 99 each in Science, Sanskrit and Computer Science, 98 in English and 95 in social studies.
In Bokaro, Harsh obtained 98 in English, 100 in Sanskrit and 99 each in Maths, Social Science and Science. Shradha scored 98 in Hindi, 100 in Maths and 99 each in Social Science, Science and IT. An elated Harsh said, "I studied for 5-6 hours every day without fail." Shradha, a resident of Cooperative Colony, said, "I expected to do well in the exam. I never took any tuitions and believed in self-study."
Bokaro students came out with flying colours with Harsh Rai of Delhi Public School (DPS) and Shreya Shradha of Saraswati Vidya Mandir (SVM) in Sector-3 sharing the top position in the district by scoring 99%.
Pentecostal School Assembly's Anup Kumar Nayak bagged the second spot in the district by scoring 98.6%. The third highest marks were obtained by Sudhanshu Raj of Holy Cross School, Balidih who scored 98.4%.
Fifty-three students at DPS scored 95% and 126 obtained 90% and above. DPS principal A S Gangwar said, "The result is the outcome of the relentless effort by our students, teachers and parents. I extend my heartfelt congratulations to all the students of Class X."
Seven students at SVM, Sector-3 obtained 90% and above. Fourteen students at Pentecostal School scored above 95% and 38 obtained 90% and above. As many as 15 students at Holy Cross School scored 90% and above.
Three students shared the fourth position in the district — Soumaya Thakur of DPS, Jyotsana of Sree Ayyappa Public School and Ritish Ranjan of Chinmaya Vidyalaya. The trio scored 98.2%.
Ninety-one students of Chinmaya Vidyalaya and 26 students from Ayyappa scored 90% and above.
As many as 44 students from MGM Higher Secondary School and 49 from DAV Public School scored 90% and above. Ninety-one students at Guru Gobind Singh Public School obtained 90% and above.