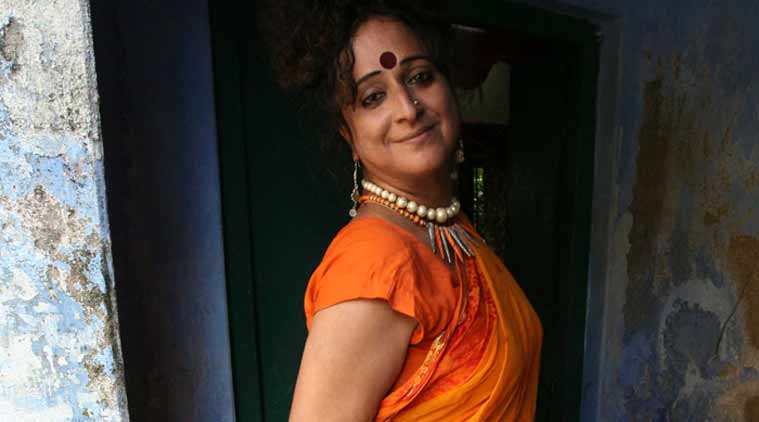 Manabi Bandopadhyay will take charge of Krishnanagar Women's college next month. (Source: Express Photo)
When Manabi Bandopadhyay takes charge of Krishnanagar Women's college next month, it will be a both personal and political vindication. For being the country's first transgender college principal in a society where identities like transgenders, hijras and transsexuals are mashed together in a category of shame and derision, leaves one with a lot of battle wounds.
MUST READ: Face to face with Manabi Bandhopadhyay
"Of course I am excited, but the media attention has left me in a tizzy. I have been flooded with calls. I understand that my achievement is a big step forward for the transgender movement in the country, but my priority is my students," says Manabi in her south Kolkata residence. Manabi, who was called Somnath before her sex-change operation, was the youngest son in a middle-class family in Naihati (North 24 Parganas district). She underwent a sex-change operation in 2003.
IN PICTURES: The country's first transgender college principal 
In an earlier interview with The Indian Express, she talked about the kind of problems she faced in her workplace post the sex change operation. People in the sleepy government college she had worked in for eight years prior to her sex-change were worried about "which washroom I should be allowed to use". "People who before threw words like 'woman', 'girl' at me as if they were insults suddenly seemed to be convinced that I was a man. And that I should behave and dress likewise," she had mentioned. But things have changed considerably over the years. "I have never really hankered for this post. But I have realised that if you are diligent in your work, people start respecting you no matter what kind of prejudices they harbour," says Manabi.
She is still waiting for a release letter from her current college, Vivekananda Satobarshiki Mahavidyalaya in Paschim Medinipur. "I will join Krishnanagar Women's College as soon as I get my release letter. I am hoping I will receive the release letter by 8th of next month. I went to meet my future colleagues yesterday and they were really very warm and welcoming," says Manabi. Even the administrators seem to be more than happy with the. Rattan Lal Hangloo, vice-chancellor of the Kalyani University to which Krishnagar Women's College is affiliated, expressed full support to Manabi. " I have a lot of respect for her and I want to assure her that we will be there to support her in her endeavour wholeheartedly. We are confident that she will be an able administrator," he says.
📣 The Indian Express is now on Telegram. Click here to join our channel (@indianexpress) and stay updated with the latest headlines
For all the latest India News, download Indian Express App.