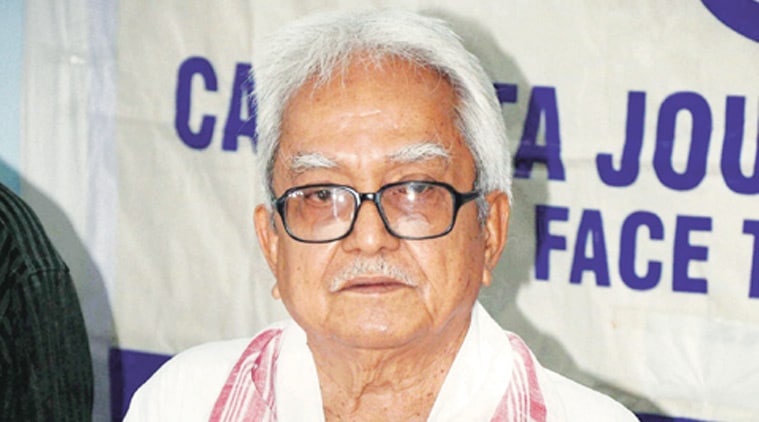 Biman Bose
CPM politburo member Biman Bose was seriously injured during a clash between Left Front supporters and policemen during a rally called by Krisha Sabha, the agricultural front of the CPM, in central Kolkata on Thursday afternoon. While Bose sustained  a bleeding injury on his head, several policemen were also seriously hurt in the incident.
The Krishak Sabha, had given a call for a march to Nabanna – the seat of West Bengal chief minister, Mamata Banerjee, in protest of the flood relief mess, soaring prices of essential commodities and the state government's failure to check prices.
The trouble started when the Left Front supporters, who were marching towards Nabanna, were stopped by police. After the exchange of words, protesters grew restive and started hurling stones at the policemen.
The police retaliated and lathicharged the protesters and stopped media persons from covering the incident. Several media persons were also hurt badly.
Biman Bose, who was leading one of the main processions, was caught in the chaos and lathis rained on him and other supporters. "The police instigated the mob and the protesters to violence. It was totally uncalled for," said Bose.
The protesters complained that agricultural workers were the worst hit in the recent floods but the government relief was inadequate.
📣 The Indian Express is now on Telegram. Click here to join our channel (@indianexpress) and stay updated with the latest headlines
For all the latest India News, download Indian Express App.