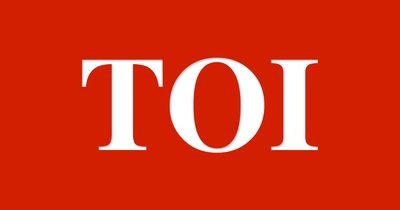 Jamshedpur: A month after the state government banned its consumption, people in the Steel City can still be spotted consuming khaini, a chewable tobacco. Surprisingly, for the addicts, availability of khaini is quite easy.
"The easy availability of khaini and its consumption have thrown water on the state government's effort to ban smokeless tobacco here," said Paramita Banerjee, a homemaker, whose husband is a khaini addict. She added, "Even during lockdown, my husband is getting his khaini from Sakchi market area without any problem."
Though prices have almost doubled, addicts are far from giving up the habit of chewing khaini. An auto-rickshaw driver, Rajesh Pappu, said, "Though the ban has increased the prices, people still buy khaini. The pocket pinch is more than before, but an addiction is hard to give up."
When TOI traced a khaini seller at Sakchi market, on the condition of anonymity, the seller divulged that many of his customers are policemen. He even said senior cops send their juniors to get their daily quota from his shop. He added that after the ban, he keeps the shutters of his shop shut and sits outside to sell khaini.
Notably, the state government had banned the consumption of all forms of smokeless tobacco, including gutkha. After the ban, the Centre too had lauded Jharkhand government for issuing the order on these products. Meanwhile, when district administration was questioned on the sale of tobacco products even after the ban, officials said they will look into the matter and take necessary action.