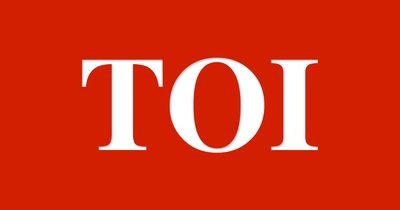 Jamshedpur: A government doctor who had fever and had complained of breathlessness died at Tata Main Hospital (TMH) in Jamshedpur in East Singhbhum district on Monday. Officials said Dr Virendra Seth (50) was a suspected Covid-19 case, but his test reports are awaited. If the tests return positive, he will be the first healthcare worker to die of the novel coronavirus in Jharkhand.
Seth, posted at a community health center (CHC) in Dumaria block, which has seen a spike in Covid cases in the last two weeks, was admitted to TMH on Saturday. His sudden death has sent the medical fraternity in the district into a tizzy here.
East Singhbhum civil surgeon Maheshwar Prasad said the medical report of the samples of the deceased doctor is expected anytime. He said, "Only the test report would confirm if he died of Covid-19 or not."
Indian Medical Association (IMA)'s Jamshedpur functionary, Mrityunjay Singh, said, "Patients with fever and cough are flocking to Dumaria CHC in large numbers and the doctor continued to discharge his duties under heavy work pressure even though he himself was suffering from fever for the last three days. His death has scared other doctors. IMA has asked them to comply with safety protocols while doing their work."
IMA has also asked the state government for Rs 50 lakh compensation to the kin of the deceased. Seth is survived by his wife, Laxmi Kumari, who is also a doctor at a CHC at Jugsalai locality, and their 20-year-old son is pursuing higher studies. The family lives at Jugsalai.