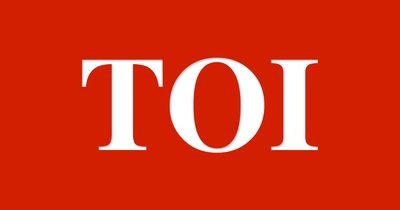 Jaipur: For people who were missing sweating it out in gyms or breathing exercises in yoga centres, the day arrived. However, many skipped their visits on the first day when the centres reopened on Wednesday after the state government's Unlock 3.0 order.
Operators and owners of the centres said people are generally reluctant initially which has been a pattern with many other services. But once they come to know about the social distancing norms and other precautions that have been put in place for safety, fottfalls will increase.
"We have kept oximeters, temperature measurement equipment and sanitizers to ensure a healthy atmosphere inside the yoga centre. Social distancing is also a major component of precautions. Where 18 people were participating in sessions, that place is now used for 10," said Dr Anchal Uppal of a yoga centre in Raja Park offering solutions for fitness, disease and stress management, weight loss and immunity.
Uppal said whichever facilities reopened attracted regular customers but it took time. "We also see a similar trend. Once people come and see the precautions, confidence will increase and the number of people coming will increase gradually," added Dr Uppal.
But many have not opened and will take time. Similar is the decision by gym owners. While some small gyms have opened on Wednesday, many premium gyms have decided to delay the opening.
Chetan Chouhan, a gym owner and a member of the Rajasthan Gym Owners Association, said that they are talking to their customers to ascertain time slots.
"First we need to talk to our customers as to their time slot. Because, we have to maintain social distancing so the time slot will be disturbed and everything needs to be re-arranged. So, we have decided to open on August 10," said Chouhan.
Chouhan said that the lockdown has wiped out their business. "We run the gym from a rented space. The owner has told us to restart the gym and then the rent part could be discussed later," added Chouhan.