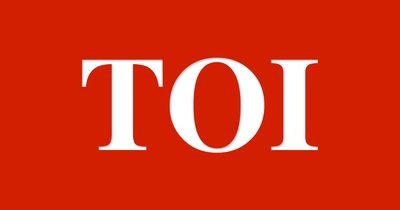 Thiruvananthapuram: The tentacles of gold smugglers are deep-rooted in society. Unsuspecting college students are widely used as gold smuggling agents especially in Kozhikode, Kochi and Kannur airports.
A large number of students were lured with a free trip abroad for a few days and some commission money after returning with gold successfully, say customs officials who have been tracking smuggling cases for long.
"They have scouts everywhere and they recruit college students who would like to make money during their break months. They are recruited, taken to Dubai and sent back with gold after allowing them to spend three or four days there. The quantity will usually be small, around 500gm to 1kg. They are paid around Rs 20,000 for such trips," said a senior customs official, on condition of anonymity. This trend is on the rise during college study leave and comes down during exam time, he added.
The smugglers also target those who have lost jobs in the Gulf and have run out of money to return. "Only a photo of the person is sent to the agent here through WhatsApp along with the flight number. The identity of the passenger is not revealed. The person here identifies him at the exit point and after collecting the gold, gives him the commission money. The quantity gold in such cases will be usually below 1kg," he said.
Organized gold smuggling takes all precautions to ensure the safety of investors in the business, and the carriers make Rs 4 lakh per kg of gold carried. "The smuggler is only interested in the profit which he can make in six hours. If he smuggles 1kg gold with today's market rate he can earn Rs 3-4 lakh in a few hours," he said.
The gold is then broadly used for two types of consumers — large jewellers in the state or for funding extremist elements. In the second case, gold is rerouted to points like Trichy in Tamil Nadu and Hyderabad from where it goes to the hands of extremists.
"When we check jewellers' stock, we can see new gold bought from proper sources and old gold which they claim they exchanged from customers. The old gold is more than 60% of their stock which is mostly smuggled gold. All such 'exchanges' will be below Rs 2.5 lakh to avoid mentioning of PAN number," sources added. Customs sources say that about 90% of stock with some prominent names in jewellery business in the state is old gold.
Intelligence sources have reported that organized rackets from Koduvally operate at Kozhikode airport. Gangs from Perumbavoor have their operations based in Kochi airport, and gangs from Kasaragod, Karunagapally and Beemapally have operations based in Thiruvananthapuram airport. "It is very difficult for gangs from Koduvally to operate in Kochi as there are high chances of gold getting snatched away at places like Chalakkudy by rival gangs. It is easier for groups from Kasaragod to undertake these activities at Mangaluru airport, but they also utilize Thiruvananthapuram airport since carrying gold to Kasaragod by direct trains are safe for them," sources added.