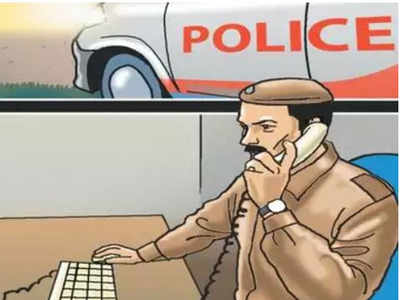 HYDERABAD: When a father refused to give money to his son, the latter killed the father in Mustabad in Rajanna Sircilla district of Telangana on Wednesday night. Following the death of his father, the accused consumed alcohol.
Sircilla police said that Surya Kanakaiah, 44, died after his son Naveen,22, hit him with a brick on his head. The victim died while he was undergoing treatment in a hospital.
On Wednesday evening, Naveen asked his father Surya to give him money. "On this issue, they both had an argument at their residence and the accused hit his father to death,'' Mustabad sub-inspector Laxma Reddy said.
According to police, the whole family is into carpentry business. The incident took place when the victim's wife and mother were at residence. Immediately after Naveen hit the victim, the latter suffered bleeding injury.
As Naveen left the residence, his other family members rushed Surya to hospital, where he under went treatment for three hours and he succumbed. A case was registered under section 302 (murder) of IPC and Naveen was taken into custody.