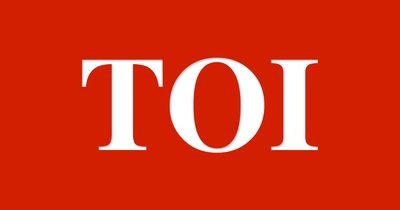 MUMBAI: A special CBI court on Wednesday rejected the interim bail plea of Sheena Bora murder accused Indrani Mukerjea (48). Indrani's plea sent from Byculla jail had sought the temporary relief on grounds of the Covid-19 pandemic and its outbreak in jail. She had also cited her health issues.
However, in a detailed order rejecting her plea, special judge JC Jagdale said that there had been no Covid-19 death at Byculla jail. "As per information of Byculla jail authorities, none of the positive patients are showing any sign of severity of Covid-19," the court said.
The court also accepted CBI special public prosecutor Manoj Chaladan's submission that since Indrani was a British national, she was not entitled for temporary bail as per the directions of the Bombay High Court's high power committee. The committee had specifically mentioned that "Foreigners in Prison" are not entitled to temporary bail in light of the pandemic.
This is the fifth time the court has rejected her plea for bail. Indrani has been in jail since 2015.
In her plea Indrani had told the court that she had a home in Worli and would have better access to medical facilities outside of jail. The court however pointed out that there was an alarming increase in the number of Covid 19 cases across the city.
The court further said that medical officers ware available in jail. It said that jail authorities had informed it that handwash, soaps and sodium hydrocloride were regularly provided to inmates. "Other medicines as well as preventive medicines and vitamins are also provided to all the inmates in Byculla Jail. These all factors negate the claim of accused that only due to epidemic of Covid-19, she should be release on temporary bail," the court observed.
So far 67 witnesses have deposed in the trial that commenced in 2017. It is the CBI's case that 24-year-old Sheena was allegedly abducted and murdered by her mother Indrani, Sanjeev and driver Shyamvar Rai in conspiracy with Peter Mukerjea. The following day, on April 25, 2012, Sheena's body was disposed off on at a deserted spot off Pen-Khopoli road, Raigad.
The alleged murder came to light only in 2015 when Rai was arrested by the Khar police in an illegal arms case. During interrogation, he told them about Sheena's murder after Indrani and Khanna were arersted. After the case was transferred to the CBI, on November 19, 2015 Peter was arrested. Rai turned approver and deposed as a prosecution witness.
Indrani's ex husband, Peter was granted bail in March.