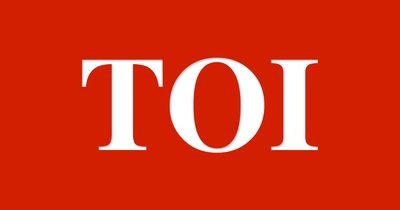 Ranchi: The state government on Sunday said it will discontinue doorstep delivery of Indian-made Foreign Liquor (IMFL) to consumers through prominent food aggregators such as Swiggy and Zomato because of poor demand.
Days before resuming the retail liquor sales on May 20, the state excise and prohibitions department had reached out to the online food delivery applications and ensured that the retail liquor sellers tie-up with them for doorstep delivery of liquor. A month later, the poor response from consumers and reluctance of liquor sellers to tie up with the applications have forced the department to roll back the provision.
Talking to TOI, state excise secretary Vinay Kumar Choubey said, "The food aggregators were facilitated to manage the rush of consumers at the retail liquor outlets. On the contrary, there was very less footfall at the outlets and little response to the doorstep delivery endeavour." He added, "We have now decided to discontinue doorstep delivery of liquor. If there is a spike in demand and rush at the liquor stores, then the process will be reconsidered."
On May 20, the liquor retailers were approved to link up with food delivery applications in nine urban local body areas across the state, including in Ranchi, Jamshedpur, Bokaro, Dhanbad, Dumka, Deoghar, Palamu, Ramgarh and Giridih.
Moreover, the excise department, in a bid to shore up revenues, had raised the VAT by 25% on all categories of liquor and added a special excise duty of 10%, making each IMFL bottle costlier by at least 25% than the earlier retail price. The price rise has made the demand dip below its normal average before the lockdown. "In the first 30 days since the liquor sale was resumed, transactions were down by 65%," the Jharkhand State Retail Liquor Sellers' Association (JSRLSA) said. On an average, Jharkhand receives anywhere between Rs 1,400 crore to Rs 1,600 crore a year in revenue from liquor sales.
Records available with the JSRLSA also indicated that less than 30 stores in Ranchi had tied up with the applications. "The price of liquor has been increased by 25%. These apps are also charging for home delivery, adding to the expenses of a consumer," a liquor store owner in Ranchi's Harmu area told TOI.
JSRLSA president Subodh Kumar Jaiswal attributed the slump in liquor sales to the financial distress caused by the lockdown. "People do not have money to spend," he said. But the excise department remained hopeful of a rise in the sales. "The economy of Jharkhand is returning to normal. We are expecting an increase in sales from July," an excise official said.