Written by Subrata Nagchoudhury | Kolkata |

Updated: July 5, 2015 1:52:01 am
The newly appointed general secretary of the CPI(M) party – Sitaram Yechuri
Nearly seven years after he was expelled from the CPI(M), veteran leader Somnath Chatterjee will be sharing the stage with the recently appointed party general secretary Sitaram Yechury during a function to mark the conclusion of former West Bengal chief minister Jyoti Basu's birth centenary in Kolkata on July 8.
Chatterjee was expelled from the CPM in 2008 after he refused to follow the party diktat to step down as the Lok Sabha Speaker during the Congress led UPA – II government.
The veteran leader has accepted the official invitation from the Jyoti Basu Birth Centenary Celebration Committee. "I will certainly participate in the programme," the former Lok Sabha Speaker said Saturday, adding CPM leader Rabin Deb had contacted and invited him to the function.
"I have only one leader in life — Jyoti Basu," Chatterjee said, adding, "the late leader's position is above any party politics. I have the highest regards for him and have no hesitation in participating in a programme to pay tribute to him".
When pointed out that he would be sharing the stage with other CPM leaders, including Yechury, Chatterjee said, "As far as I am concerned, no one should read anything much into it. I have nothing more to gain. I have crossed that time in life when politics might have offered fresh impetus to a person. I am mostly in retirement now, spending my time in Santiniketan".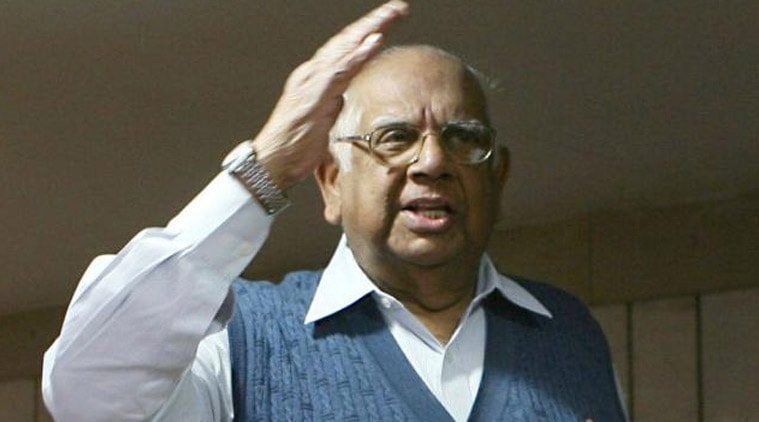 "I have only one leader in life – Jyoti Basu," said Somnath Chatterjee and added "the departed leader's position is above any party politics. I have the highest regards for him and have no hesitation to participate in paying tributes to him."
The invitation to Chatterjee comes at a time when a large section of party leaders in West Bengal have raised the demand to re-induct the 10-time MP into CPM. The issue was also raised during the CPM's state conference recently in the presence of former party general secretary Parkash Karat, who had allegedly played a key role in Chatterjee's expulsion in July 2008.
Party sources said, such a step of inviting someone who the party politburo had expelled is not a common practice in the CPM. The usual practice in such cases is to shun the company of such leaders.
On his part, Chatterjee had earlier said he "will consider to rejoin the party if I am approached properly by the party leadership".
When Yechury took over as the party general secretary, Chatterjee had described it as a "breath of fresh air". He had welcomed Yechury's dynamism at a critical juncture of the party in national politics.
Gautam Deb, a CPM central committee member, who had recently said that the party was not strong enough to take on the ruling Trinamool Congress on its own in West Bengal and hinted at forming a front with the Congress, is one of the principal organisers of the concluding ceremony of Jyoti Basu birth centenary programme.
"I have been telling repeatedly that the CPM would have to widen its canopy and bring under its fold all democratic forces. Somnathda's participation in a seminar on July 8 along with Yechury is one such instance," Deb said.
Democracy in Bengal is being throttled under the present rulers and the CPM would have to mobilise all democratic forces together, Deb added.
📣 The Indian Express is now on Telegram. Click here to join our channel (@indianexpress) and stay updated with the latest headlines
For all the latest India News, download Indian Express App.