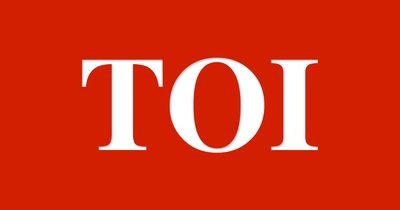 Ranchi: Incarcerated RJD president Lalu Prasad, who is admitted in Rajendra Institute of Medical Sciences (Rims) for treatment of various ailments, is battling loneliness ever since the administration suspended his weekly meeting with visitors, sources said. Lalu, serving prison terms in various fodder scam cases, is admitted at the paying ward in Rims since August 2017.
Rims professor of Dr Umesh Prasad, who visited Lalu on Tuesday, said the former Bihar CM's vital parameters, including blood pressure and sugar levels, are stable. "The blood test carried out last week shows an improvement in his health. However, he is not allowed to meet any one owing to the Covid-19 outbreak and he is no longer in his chirpy self. He spends most of the time watching television."
Until March 21, Lalu was allowed to meet three persons every Saturday in accordance to the jail manual. The administration has now cordoned off Lalu's room from the rest of the building. Prasad said, "We have advised him to take short walks in the verandah. He can also take in the view of the outside world through a window. In fact, he spends a lot of time looking out of the window from where he can see a lake and the super-specialty heart unit."
During the doctor's visit, Lalu expressed concern over rising cases of Covid-19 in Jharkhand, said Prasad. "Lalu is fortunate he is not in Bihar where a large number of cases have been detected," he said.