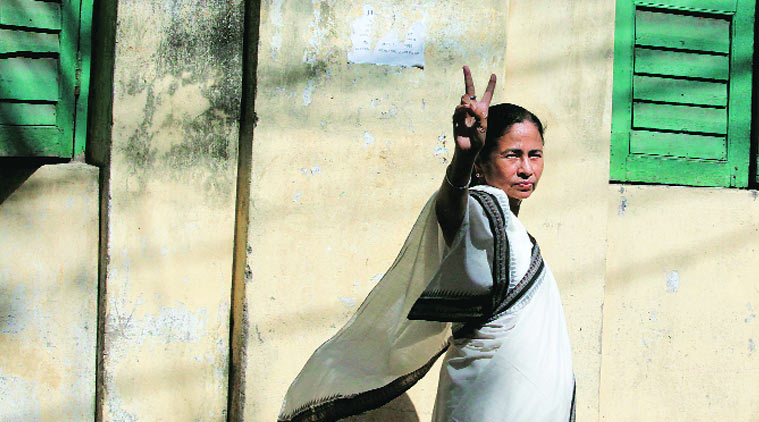 West Bengal Chief Minister Mamata Banerjee
West Bengal Chief Minister Mamata Banerjee on Thursday declared Nadia as the first Open Defecation Free (ODF) district in the country.
"I feel proud to declare Nadia to be the first ODF district in the country. I congratulate Nadia district for achieving this feat and convey my thanks to World Bank and the UNICEF," Banerjee said while speaking at the programme here.
"We had started this on November 19, 2013 and within two years… yes we can… we have reached our goal. We are totally successful," she said.
"I feel proud that the first three districts to be ODF are from West Bengal. We have Nadia, Hooghly and Burdwan and the fourth one is Rajasthan's Bikaner. So it's 3:1 ratio… We have bowled out everybody," the Chief Minister said.
Thanking UNICEF and the World Bank for helping the district achieve this feat, Banerjee declared April 30 as the "Nirmal Bangla Diwas" to be observed in the years to come.
"Today we take the oath to keep West Bengal clean and build a Nirmal Bangla. I ask everybody to take responsibility for that," she said.
The Chief Minister presented the Nadia district administration, a memento and a painting prepared by her, which was received by the DM.
UNICEF India representative David Mcloughlin congratulated the people of the district for achieving the goal and said "It's a commendable job done by you people. It shows that ODF is absolutely achievable. Your achievement will inspire others to make their places ODF."
📣 The Indian Express is now on Telegram. Click here to join our channel (@indianexpress) and stay updated with the latest headlines
For all the latest India News, download Indian Express App.