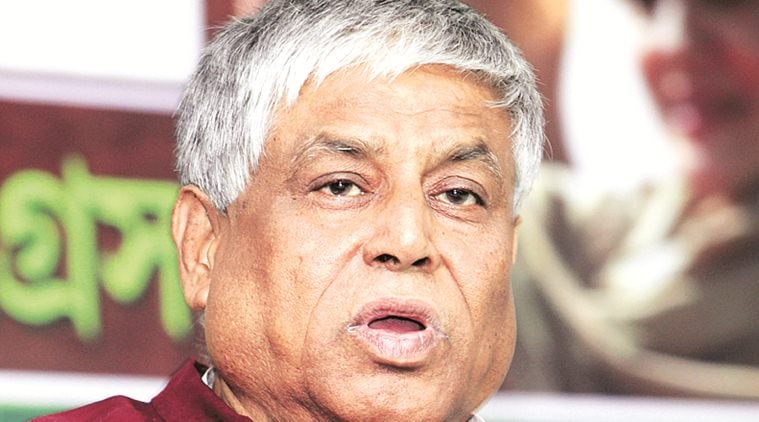 Leader of Opposition Congress MLA Abdul Mannan on Monday contested the appointment of former city police chief Surajit Kar Purakayastha as the DGP of the state. ( Source: Express Photo)
Leader of Opposition Congress MLA Abdul Mannan on Monday contested the appointment of former city police chief Surajit Kar Purakayastha as the DGP of the state and also the government extending his service even after his superannuation. In his representation to Governor KN Tripathi, Mannan wrote, "At the time of appointment as DGP, Purakayastha was not the senior-most IPS officer in the West Bengal cadre. There were seven other IPS officers in the cadre who belonged to 1981 and 1985 batches. Another officer belonging to the 1983 batch was on deputation to the Central Government.''
WATCH WHAT ELSE IS IN THE NEWS
Purakayastha is a West Bengal cadre 1985 batch IPS officer. He was appointed the DGP of West Bengal on May 31, 2016. The letter further reads: "Purakayastha was due to retire on superannuation on December 31, 2016 on attaining the age of 60 years. But the state government issued a notification to the effect, in the capacity of DGP, he would have a tenure of two years.''
"It is true that the state has the prerogative to select its DGP. However the other norms have been flouted in the context of appointing Purakayastha. While the SC order did say that the DGP appointed will have a two year term irrespective of the date of achieving superannuation, it does not say anything about giving the superannuated officer an extension on the basis of this judgement. Which is precisely what has been done in this case,''said Mannan. He called the move a "violation of IPS cadre and recruitment rules.''
Calling him a "political yes-man'', Mannan said that the opposition in Bengal believes that the DGP has been given an extension by the TMC-led government, looking at the approaching Panchayati Raj elections which Bengal will hold in February-March 2018.
"This is to ensure that the TMC will get away with whatever illegal action they need to carry out to win the elections. It will also ensure that illegal actions including atrocities and threats against our workers by Trinamool goons will not be curtailed and prevented. We want this appointment of the DGP reviewed,''he said.
📣 The Indian Express is now on Telegram. Click here to join our channel (@indianexpress) and stay updated with the latest headlines
For all the latest India News, download Indian Express App.