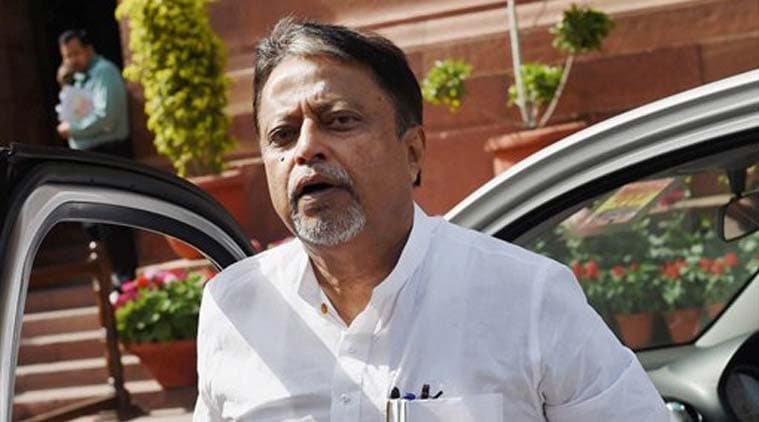 TMC member Mukul Roy at Parliament Hosue in New Delhi on Friday during the Budget session. (Source: PTI)
Mukul Roy, who was removed from the post of all India general secretary of Trinamool Congress, on Saturday said "only future will tell" whether the decision is right or wrong.
"If a decision is taken today, you can't just say whether the decision is right or wrong. Only the future will tell whether it is right or wrong," Roy said.
"According to our party constitution, the power to constitute working committee and adhoc working committee lies with the party chairperson. Ad hoc committee has been formed and I heard that I have been kept out of it. It is the prerogative of the party and the chairperson. I have nothing to say on it," Roy said.
Roy said that he is now a Rajya Sabha member of the party.
He, however added, "Let me tell you that on December 17, 1997 when I had first applied to form the party under the People's Representation Act, present chairperson (Mamata Banerjee) was not a member of it. But now she is the chairperson of the party. When I had worked as the only general secretary, the party was simply zero."
Now the party has 11 MPs in Rajya Sabha and 34 MPs in Lok Sabha. The party has MLAs in Assam, Manipur, Uttar Pradesh and is now in power in Bengal. I feel that those who have now come are all competent and the party will prosper under them and the party will come to power at the Centre", Roy said making an apparent dig at the party leadership.
📣 The Indian Express is now on Telegram. Click here to join our channel (@indianexpress) and stay updated with the latest headlines
For all the latest India News, download Indian Express App.