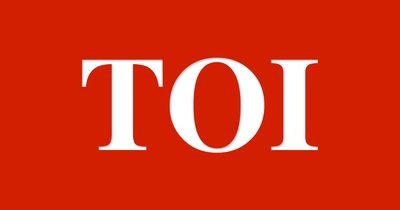 Dhanbad: Over 80% hard coke factories in the coal town here are yet to resume their operations despite getting lockdown relaxations for one-and-half months. Dhanbad has a total of 110 hard coke factories of which barely 15% of them have started partial operations and the owners attributed it to difficulties in procuring raw materials and uncertainties over the sale of finished products.
Talking to TOI on Tuesday, B N Singh, a hard coke factory owner of Govindpur in Dhanbad, said, "Around 15 factories have resumed operations after the state government's nod on April 22 to open the factories with restricted manpower."
Singh, who is also president of the Industries and Commerce Association, a group of over 150 hard coke factory owners of Dhanbad, Giridih and Ramgarh, said he expected the situation to normalise by the end of the year only. Notably, the hard coke sector provides jobs to around 50,000 workers and is the second biggest employer of Dhanbad after the coal company, BCCL.
Singh further said out of five to six ovens in a factory, only around one or two have been made operational as the owners do not want to take the risk of accumulating finished and unsold products. "The raw material, coal, needed for the factories is supplied through BCCL, but it is still costly and not smooth as the company has started mechanized loading at all its collieries to maintain social distancing. Mechanized loading is costly for us," Singh said, adding that the supply is likely to worsen during the monsoon when production dips and issues of transportation mount.
Jharkhand Industries and Trade Association (JITA) secretary Umesh Heliwal said, "Besides the shortage of raw material and the lack of buyers for finished products, the factories are also facing fund crunch for repair and maintenance of machines after over three months of closure. Without funds, the factory owners cannot resume operations on a full scale."
JITA general secretary Rajiv Sharma appealed to the government to come forward to help the industries. He said, "Despite the announcement of financial packages for MSMEs by the Centre, complicated procedures in the banks are giving a tough time for the industries to get loans."
As of Tuesday afternoon, Dhanbad had recorded a total of 120 Covid cases. Of these, 11 are active and 109 have recovered so far.