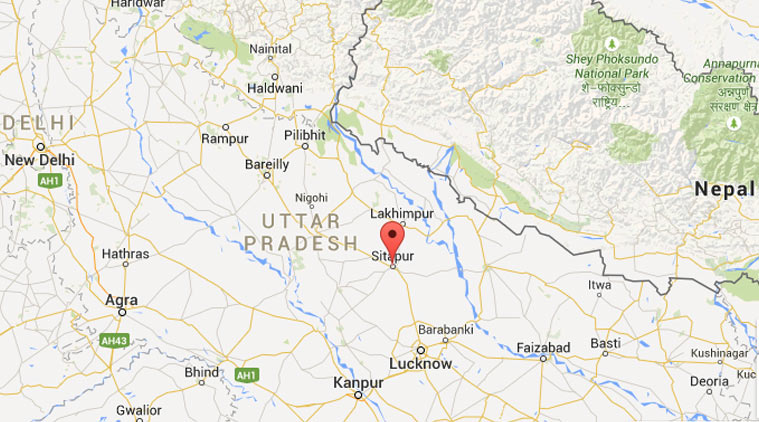 Sitapur town in Uttar Pradesh. (Source: Google Maps)
A seven year-old girl died while over 100 houses were gutted in a massive fire that broke out in Sakran village here today, police said.
The incident took place this afternoon and the cause of the incident is still being ascertained, they said.
Besides the girl, a buffalo also died in the fire, as they both were trapped inside and all efforts to rescue them went in vain, police said.
The flames have however been brought under control and officials of the local administration have reached the spot to carry out relief and rescue operations, they added.
📣 The Indian Express is now on Telegram. Click here to join our channel (@indianexpress) and stay updated with the latest headlines
For all the latest India News, download Indian Express App.