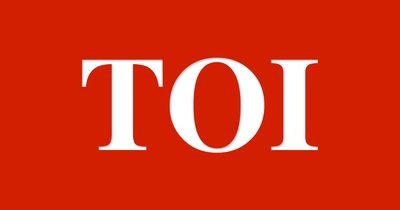 Thiruvananthapuram: Chief minister Pinarayi Vijayan on Wednesday clarified that the Pamba riverbed is being dredged to cleanse it of debris to ensure smooth flow of water. He hinted that the forest department had no business stalling the project, initiated by invoking the disaster management act.
He was answering queries on the forest secretary's order to terminate the work by public-sector Kerala Clays and Ceramics Products Ltd.
Vijayan said sand that is separated from the silt belongs to the government and cannot be sold to any private company. "Dirt settling in the rivers is a serious issue which has adversely affected the natural flow of water. It is important to clean all the major rivers. The state government has asked all district collectors to initiate measures," he said.
He said collectors are vested with the authority under the disaster management act. "The forest department cannot stop it. Some people may be under the false impression that since rivers pass through forests, they belong to the forest department," he said.
The CM also justified the trip undertaken by former chief secretary Tom Jose, current chief secretary Vishwas Mehta and state police chief Loknath Behera by a chopper to Pamba. "It was meant to study the progress and expedite the work," he said.
'Forest dept order proves graft'
Opposition leader Ramesh Chennithala said the forest department's order proves the opposition charges that there is corruption in the allotment of sand at Triveni in Pamba to a PSU.
Chennithala said that additional chief secretary (forests and wildlife) Asha Thomas has asked department officials to block the transfer as clearance from the department is mandatory under the forests conservation act. He said that Kerala Clays and Ceramics, which was allotted the work, had been defunct for years. When the company had tried to mine sand from five rivers in Kannur, it was met with huge public protests. It is a high-level conspiracy involving the former chief secretary, present chief secretary and state police chief that has now been exposed with the decision of the forest department to prevent the removal of sand, Chennithala said.
The decision to mine the sand with the forest department remaining a mute spectator involves large-scale corruption under the cover of floods and Covid-19, KPCC president Mullappally Ramachandran said.
He said this is an attempt by the chief minister and industries minister E P Jayarajan to revive the sand mafia in the state. The haste on the part of the government adds to the suspicion, he added. The KPCC president said the decision to transfer the sand to a PSU, which is chaired by CPM leader C K Govindan, was taken by overriding objections of the forest department.
Former BJP state president Kummanam Rajasekharan said that the mining of the Pamba riverbed will lead to the destruction of the river.