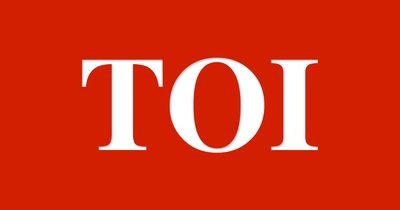 Ranchi: The festival of sacrifice Eid al-Adha remained largely low key in the state with reports of violence from Hazaribag and FIRs and arrests in Dhanbad. In the state capital, people mostly prayed at homes and there was no en-masse prayer at mosques. Only a few visited each other to exchange greetings and distribution of a part of the 'sacrifice', known as zakat, as apprehensions of contracting the virus ran high.
In Hazaribag, the situation became tense after a clash between two communities over allegations of banned meat being distributed by youths under Katkamdag police station. Police had to resort to mild force to quell the clash and later fire two rounds in the air to disperse the crowd.
In Ramgarh, FIR was regsitered against four office bearers of Nai Sarai Mosque and 80-85 unknown persons for violating lockdown norms and assembling at a common place to offer prayers. Ramgarh SP Prabhat Kumar said appeals were made by the administration to offer prayers at home and avoid congregation at mosques. "Local police were informed about a gathering in the mosque in Ramgarh town area where nearly 100 people had gathered at 5.30am to offer prayers without observing social distancing norms. A case under relevant sections of the IPC and the Epidemic Diseases Act, 1897 has been regsitered," he said.
In yet another incident, Ibrar Alam was arrested and sent to jail in Dhanbad after he was intercepted by activists of Hindu Rashtra Sena for carrying banned meat on his scooter along with his companion Lucky Kuraishi who escaped from the spot.
In other parts of the state the festival remained peaceful and confined to the households. Rate of goats plummeted in the wake of apprehensions of a dip in sale. "Goats that sell for Rs 15,000 were available for Rs 11-12,000 in the market," said Bajrangi Ram who managed to sell four goats ahead of Bakrid.
In Palamu and Garhwa, the usual festivity in the market was missing. People refrained from visiting each other and offered prayers at home with family members. "As Bakrid coincided with the holy month of Shravan, many people from the Hindu community avoided visiting their Muslim friends. The virus scare also restricted people from visiting each other," said Haji Faizan of Palamu.
Chief minister Hemant Soren extended wishes to the people on occasion of Bakrid but with a caution. "Everyone has to follow social distancing norms but there should not be distance betwreen hearts," he said in his tweet message to the people.