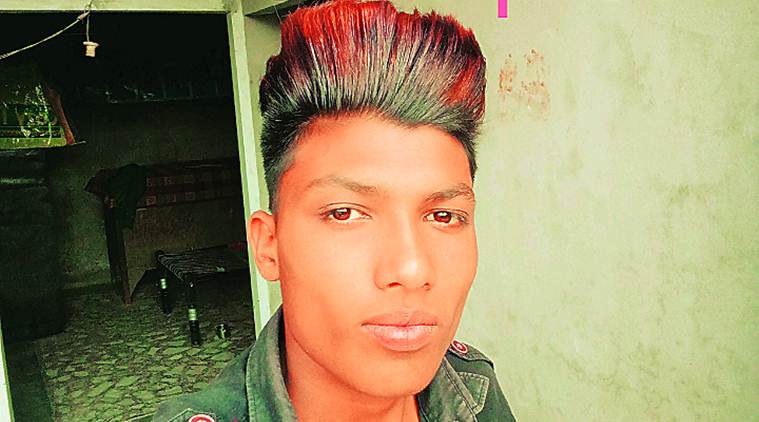 Jaspreet Singh (above) and the men who attacked him belong to the Dalit community.
A day after 16-year-old Jaspreet Singh was tied to a pillar in an abandoned rice sheller and burnt alive in Mansa, all three arrested accused were produced in court and sent to three days' police remand.
Two of the accused were identified as Gurpreet Singh and Raju Singh. The third accused's parents have claimed he is a juvenile. Police are yet to ascertain the same via birth records.
The third accused is the younger brother of one Rajo Kaur, who had married Kulwinder Singh, Jaspreet's elder brother around two years ago against the wishes of her parents.
Mansa SSP Narinder Bhargav told The Indian Express, "All three accused have been sent to police remand. We are yet to ascertain the claim of one of the accused's family that he is a juvenile. They need to produce proof regarding the same."
Jaspreet was taken to rice sheller by the three accused on Saturday night where they poured petrol on him and burnt him alive. The accused's family was unhappy with the marriage of Kulwinder and Rajo and Jaspreet used to often tease them for the same.
The victim and all three accused belong to the Dalit community.
📣 The Indian Express is now on Telegram. Click here to join our channel (@indianexpress) and stay updated with the latest headlines
For all the latest Ludhiana News, download Indian Express App.