JAIPUR: Rajasthan government on Tuesday increased liquor prices by up to Rs 30 per bottle to fund the fight against the Covid-19 pandemic and other natural and man-made calamities. Beer prices have been hiked by Rs 20, going up to Rs 160 per bottle. Government sources said the hike will bring an additional revenue of about Rs 800 crore to the state kitty.
A finance department notification said that the surcharge will be applicable to all categories of liquor and the proceeds will be used to mitigate natural or man-made calamities like draught, flood, epidemic, public health exigencies, etc.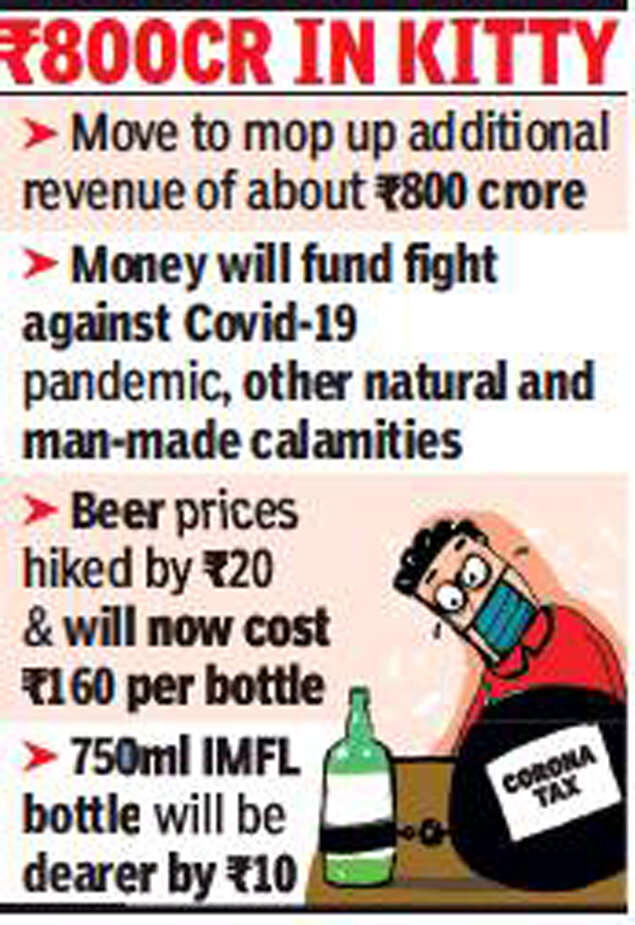 While 180ml and 375ml Indian Made Foreign Liquor (IMFL) bottles will attract Rs 5 as surcharge, 750ml bottles will be dearer by Rs 10. Imported brands, however, have seen maximum increase of Rs 30 per bottle.
The surcharge for country liquor and Rajasthan Made Liquor has gone up by Rs 1.50.