By:
PTI
|

Published: April 16, 2015 5:28:44 pm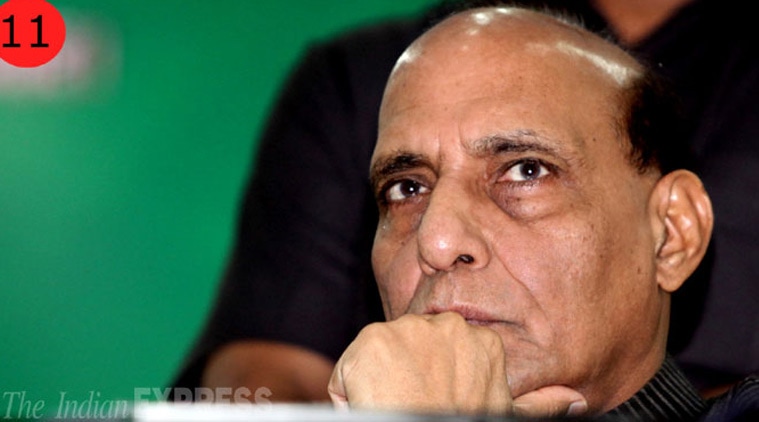 Rajnath Singh in this file photo.
Concerned over suicide of "103 farmers" due to crop loss, Union Home Minister Rajnath Singh today asked the Uttar Pradesh government to immediately distribute among farmers Rs 506 crore given to it by the Centre for disaster relief.
Singh, who visited some areas hit by recent unseasonal rains and hailstorm, told farmers that the Central government was fully aware about their plight and taking all possible steps to provide them succour.
"I want to appeal to the Chief Minister to distribute among the farmers Rs 506 crore given to the state disaster relief funds," he said addressing two separate farmers rallies.
Singh, a former UP Chief Minister, said he was not visiting the rain-hit areas for the sake of doing politics but was really concerned about their problems and asked all political parties to join hands in providing relief to the distraught farmers.
"I am not here to blame anyone or criticise the state government. I appeal to everyone, all political parties, to join hands and give relief to farmers whatever way possible," he said.
The Home Minister said "as a son of farmer" he understood the problems of the community well.
"The Prime Minister is very concerned with the problems being faced by the farmers. We have already decided that those farmers whose 33 percent crops were damaged, will be given full compensation.
"We have given clear instruction in this regard," he said.
Concerned over reports of 103 farmers committing suicide in UP after the recent unseasonal rains, Singh appealed to farmers not to allow anyone to take his life due to crop damage.
"Help any distraught farmer. Try to solve his problem or bring a public representative to him. Don't allow anyone to commit suicide. I am told 103 farmers so far committed suicide," he said.
📣 The Indian Express is now on Telegram. Click here to join our channel (@indianexpress) and stay updated with the latest headlines
For all the latest India News, download Indian Express App.