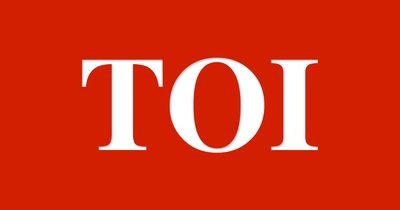 Ranchi: Senior resident doctor of Rajendra Institute of Medical Sciences (Rims), Arun Kumar Maurya, who was wanted for allegedly molesting a junior doctor at the hospital last week, surrendered at Bariatu police station on Tuesday morning.
Maurya, who was absconding since May 28, walked into the police station with his advocate around 11.30am and surrendered shortly after.
Bariatu police station in-charge Swapan Mahatha said, "He was forwarded to judicial custody at the Birsa Munda Central Jail. A case has been filed against the accused under Section 376/511 of the Indian Penal Code." Mahatha said an arrest warrant was to be issued against Maurya later in the day.
Maurya's surrender comes a day after a delegation of Rims' medicos met state health minister Banna Gupta and sought his immediate arrest and trial.
On the morning of May 28, a junior resident doctor of Rims' anaesthesia department, tabled a written complaint to the hospital's director Dr D K Singh, accusing Maurya of molesting her the night before. In her complaint, the medico claimed Maurya was deputed along with her on Covid-19 duty.
The incident happened after Maurya and the junior doctor shifted a patient, who was on ventilator, from the Covid-19 ward to the hospital's cardiology ICU after he tested negative for the novel coronavirus.
After the junior doctor's submission, Singh forwarded the complaint to Bariatu police station, which filed an FIR against the accused. A native of Bhadohi district in UP and the son-in-law of a prominent Ranchi-based nephrologist, Maurya was on the run since.