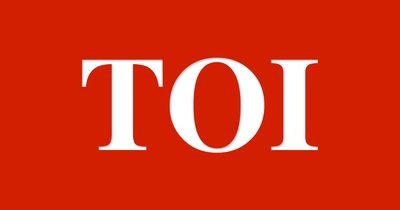 Ranchi: The Ranchi Municipal Corporation (RMC) on Sunday sealed its office for the next five days and asked all its employees to work from home in the wake of one of its deputy municipal commissioners (DMC) testing positive for Covid-19 on Saturday night.
Talking to TOI, DMC Rajnish Kumar said, "Around 150 staff members have been asked to work from home as the office has been sealed for sanitisation because one of our colleagues tested positive for Covid-19."
An RMC official on anonymity said, "We have been asked to work from home and keep ourselves isolated for the next five days. The authorities have asked us to inform them immediately if we experience any symptoms of the virus in the next five days." He added, "After August 13, we will give our samples for a Covid test since the civic body is planning to conduct a testing camp."
The DMC, who tested positive, was supervising sanitisation works throughout the city and on Friday, he sent his swab samples for a test after experiencing mild symptoms of Covid-19. The senior official's test report came out on Saturday night, confirming that has contracted the virus.
Meanwhile, the RMC commissioner, Mukesh Ranjan, late on Saturday issued an order directing all the officials to be available on their phones 24/7 while working from home. In order to coordinate the day-to-day affairs and supervise the staff, which include cleanliness workers, labourers, supervisors, etc., the civic body has appointed DMC Rajnish Kumar and health officer Dr Kiran Kumari as nodal officers for this purpose.
"As preparations for Independence Day celebration by the RMC workers are ongoing at several places in Ranchi, we have been directed by our senior officials to supervise the work by coordinating with the supervisors and the zonal officials on phone," said RMC's city manager Rupesh Ranjan.
Sources in the civic body said that all the counters dealing with property tax and other services have been closed and people have been advised to check online portals for the same.