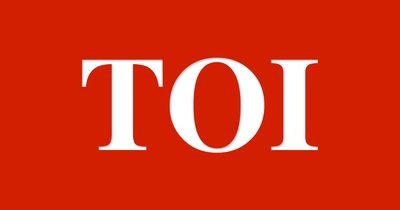 Chatra: A road diversion over Geruwa river was washed away by rain, halting movement of heavy vehicles and putting National Thermal Power Corporation (NTPC) in a spot as its vehicles have to take the route for coal and construction material transportation. The road, washed away on Sunday night, was partially restored on Tuesday but only light vehicles are allowed.
Sources said the road problem started on March 14, when the 200-foot-long and 50-foot-high Geruwa bridge, the lifeline of Tandwa and constructed in 1995 to bear a load of 50 tonnes, collapsed due to movement of large numbers of vehicles daily beyond its capacity.
Tandwa is known for NTPC's under construction super thermal power project and two largest coal mines of Asia — Magadh and Amrapali. It is 30km away from Chatra town and 55km away from Hazaribag.
A road diversion was constructed as a stopgap arrangement, but it was washed away snapping connectivity between Tandwa, Chatra district headquarters and Hazaribag. A new diversion was made, but only for light vehicles were allowed to ply.
Local residents said there has been no effort to repair the dilapidated Geruwa bridge. They said Simaria MLA Kishun Das had raised the issue with authorities concerned but to no avail. Das said the temporary diversion was operational from Tuesday after his initiative.
NTPC public relations officer Gulshan Toppo said, "Due to lack of a bridge, our vehicles are standing on both sides on the damaged diversion. We need machines for the ongoing work but the road collapse has come as a big problem for us. We are planning to make a temporary diversion on the river in a few days."
He said the Hazaribagh-Barkagaon road is under repair till Bijupada of Odisha via Tandwa and a new bridge was supposed to come up on Geruwa river. "Due to the lockdown, the plan got delayed, but it will be resumed soon," Toppo added.