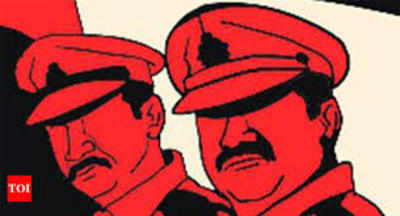 CHENNAI: Police seized Rs 5 crore of cash in the denominations of Rs 500 from a car at the Elavur check post in Arambakkam near Gummidipoondi in the early hours of Wednesday.
The money was carried by a trio in a car with a Coimbatore registration number.
The two passengers in the car have been identified as Vasanth and Lakshmi Narayanan, both from Ongole in Andhra Pradesh. The other person was the driver, identified as Nagarajan.
They were unable to produce valid documents for carrying the huge amount from Andhra Pradesh. The investigation officers said the trio did not possess a proper travel e-pass. The car had a sticker of an Andhra Pradesh MLA's name, stuck by the occupants of the car.
Following this, the cops informed their district superintendent of police P Aravindhan and income tax officials.
The cash was confiscated and the trio were detained for investigation. The car owner has been summoned from Andhra Pradesh by the I-T officials.
The I-T officials stated the cash would be returned to the owner if documents are produced. I-T officials were also inquiring about the occupants of the car to know about their destination.