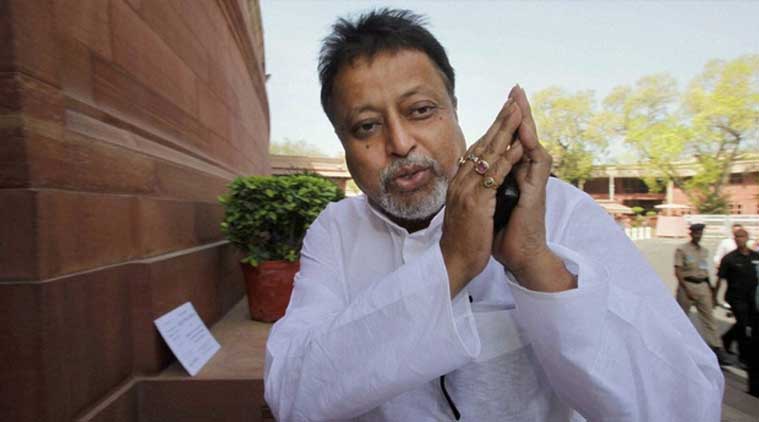 CBI called Mukul Roy for questioning on the Saradha case.
The CBI, which is probing the Saradha chit fund scam, on Thursday asked Trinamool Congress leader Mukul Roy to appear before the agency on January 28.
"We have told Mukul Roy that he can appear before the CBI investigation officers any time on January 28 to face interrogation in connection with the Saradha chit fund scam," CBI sources said.
Roy, the TMC all-India general secretary and former railway minister had said that he would be available for questioning by the agency after January 27 and had made the request through an e-mail.
"I have stated that I will be busy in connection with the Netaji birth anniversary programmes on January 23, Republic Day parade on January 26 and I have been invited to attend the At Home function at Rashtrapati Bhavan on that day. I have said you can ask me to appear any time after 2 PM on January 28 or January 29 or 30," he had said.
Roy was earlier asked to appear before CBI for interrogation by January 21.
CBI had earlier said that interrogation of Roy was important to frame charge sheet against West Bengal transport minister Madan Mitra who has been arrested in connection with the Saradha scam and is now in jail custody.
📣 The Indian Express is now on Telegram. Click here to join our channel (@indianexpress) and stay updated with the latest headlines
For all the latest India News, download Indian Express App.