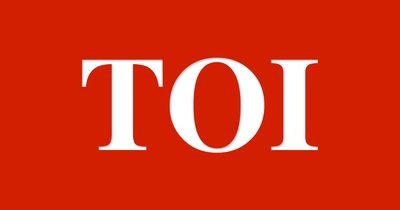 Thiruvananthapuram: Customs sleuths continued detailed search on Wednesday in connection with gathering evidence against senior IAS officer and former principal secretary of chief minister M Sivasankar whose friends have been arrested in the gold smuggling case.
The customs continued its search in Heather towers, where Sivasankar was using an apartment. Sivasankar, who was summoned for questioning at the customs office here, was interrogated for about nine hours on Tuesday, under section 108 of the customs act. As per the act, any gazetted officer of customs has the power to summon any person whose attendance he considers necessary either to give evidence or to produce a document or any other thing in any inquiry which such officer is making in connection with the smuggling of any goods.
The interrogation that began at 5pm on Tuesday went on till 2am on Wednesday, after which he returned to his residence. Sources said that though Sivasankar said that he had known Swapna Suresh, one of the prime accused in the smuggling case, closely, he had no clue that she was involved in gold smuggling. He is also learnt to have stated that he has not given any help in assuring her a job in KSITL or in any other illegal activities.
Meanwhile, customs sources said that no clean chit has been given to Sivasankar and it is clear that he shared a close relationship with the accused. Also, the customs are yet to gain a clarity on Sivasankar's role in helping Swapna lease an apartment next to where he resided.
The messages from Sivasankar, asking chief minister's IT fellow Arun Balachandran, to book an apartment for Swapna in the same apartment complex he resided, was also handed over to customs. In this apartment, the key accused are believed to have met and conspired in smuggling the gold and fixing the deal.
Later in the day, the government is learnt to have removed Arun Balachandran as the director of high power digital advisory committee of the state government. He had joined the government as chief minister's IT fellow and later had moved to the new post. The customs sleuths have also confiscated Sivasankar's mobile phone for further examination, it is reliably learnt.
It is also learnt that the customs have found that several of Sivasankar's statements were contradictory, and on its basis Swapna and Sarith will be interrogated again. Sivasankar would be summoned again for further interrogation, sources said.
The National Investigation Agency also has joined the search along with customs in connection with the probe in the capital. The NIA team that turned up in private vehicles to the office of KSITL at Statue conducted a search for about two hours. Swapna had worked under Sivasankar in KSITL.