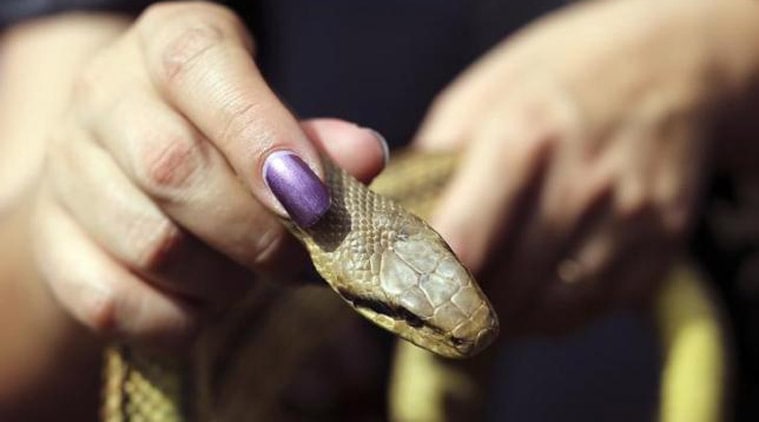 The snake venom seized from the persons was probably being smuggled to Bhutan, according to a forest official. (Reuters)
Six persons were arrested on Saturday at Belakoba and snake venom worth about Rs 100 crore was seized from them.
The six persons were arrested by forest police personnel from Belakoba, Sanjoy Datta, Ranger, Baikunthapur forest division, said.
The venom was seized from the persons who were on three motorcycles and it was probably being smuggled to Bhutan, he said.
It was stored in containers inside schoolbags which they were carrying, he said.
Scientists use venom to develop anti-venoms.
📣 The Indian Express is now on Telegram. Click here to join our channel (@indianexpress) and stay updated with the latest headlines
For all the latest India News, download Indian Express App.