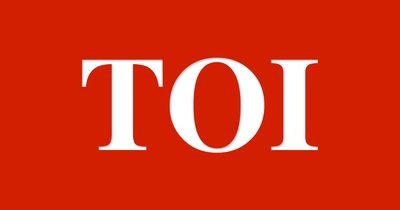 Dumka: The Jharkhand government has cancelled the permission it had granted to the Border Roads Organisation (BRO) to hold a recruitment drive in Dumka for hiring road construction workers from the Santhal Pargana division. The government had given permission for recruitment to BRO last month to recruit labourers for road construction work in Ladakh and the central force had sent a team to conduct the drive. However, on May 29, the administration wrote to Saurabh Bhatnagar, director (planning) of BRO's Vijayak Pariyojana, cancelling the permission because of the pandemic.
The letter, a copy of which is with TOI, said, "Under the circumstances of the coronavirus pandemic and the possibility of lockdown extension, the (permission) issued by this office are immediately withdrawn." A BRO official, who has come to Dumka, said, "Our team, comprising senior officials and medical staff, reached here after consent from the Dumka district administration. We had plans to recruit around 11,000 people for road works along the China borders."
According to reports, the Centre had earlier asked for 11 special trains to move workers from Jharkhand to Jammu and Chandigarh from where they would be taken to areas in Ladakh close to the China border, where soldiers from the two countries have been invoved in several stand-offs along the Line of Actual Control. On Friday, the Jharkhand government airlifted 60 migrant road workers stranded in Batalik in Ladakh, becoming the first state in the country to fly out its people from the inaccessible region.