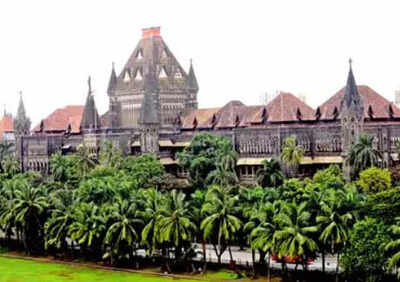 MUMBAI: With the partial easing of the lockdown, from June 8 subordinate courts across the state will function in two sessions with 15 percent staff present in each session in courts in Mumbai and the entire MMR region as well as in Pune, Nagpur and eight other municipal regions, but elsewhere in Maharashtra and in Goa, the staff and Judge strength would be 50 percent in each shift.
MMR region has eight municipal areas, including Mumbai, and there are 10 more municipal areas in Set A which will have 15 percent staff strength. Set B, which is rest of Maharashtra and Goa and Daman and Dadar, will have 50 percent staff each, in the two shifts.
In addition to bails filed pre-lockdown and anticipatory bail pleas, courts will also hear matters fixed for judgement, appeals and final hearing where witness presence is not essential.
The subordinate courts include city civil and sessions court, metropolitan magistrates' court, family courts, district courts.
Bombay HC, in a new standard operating procedure prescribes precautionary measures involving hygiene practices and social distancing to be adopted "scrupulously" across courts, while entering and inside.
Courts have also been directed to ensure maximum use of the video conferencing facility. "The hearing of final arguments shall preferably done via video conferencing and or by accepting the written notes of arguments."
The SOP has placed the subordinate courts into two sets. Set A covers all courts in Mumbai Metropolitan Region which includes Thane and Navi Mumbai and others in Pune, Solapur, Aurangabad, Nashik, Malegao, Dhule, Jalgaon, Akola, Amravati and Nagpur. Set B has all other subordinate courts in Maharashtra and those in Goa, Dadra and Nagar Haveli and Daman and Diu.
The courts in Mumbai and Set A will have 15 percent staff and would continue to function as per earlier circulars for urgent hearings as well.
The shift timings will be 10am to 1pm and 2.30pm to 5.30pm. The principle judges may change the timings, but not the duration.
"The cases listed on board should be kept moderate in numbers," the SOP lays down.
"The judicial officers shall ensure utmost use of the facility of video conferencing and persuade the advocates to use the same by apprising them with the benefits of the facility," says the SOP for Mumbai set.
For courts in Set B, with 50 percent attendance in each shift, the SOP says not more than 15 matters be placed on board in each shift. Priority be given to matters posted for delivery of judgment, absence of parties may not attract adverse orders.
Enumerating a list of precautionary measures, judicial officers, staff, advocates and litigants are to be allowed in the court only after they wear masks. Court staff in departments, court halls and Judges chambers to ensure that tables chairs, telephones, keyboard, handles knobs etc are wiped regularly with disinfectants.
"Sanitiser dispensers shall also be provided at the entry of the judges chambers and all other departments. The entry shall be manned to ensure that persons entering the court premises are wearing masks and use the sanitiser before entry." Thermal screening will also be done at entry points. " Any visitor found with temperature above 38°C or having apparent symptoms of COVID-19 or coming from containment zone shall not be allowed entry in the in the court premises."
Entry into the court's premises will be permitted to only those connected with court related work and a minimum 2 metre gap has to be maintained while queing and on entering the courts.
Advocate Shraddha Dalvi, secretary of Family Court Bar in Mumbai said with trains and other public transport in Mumbai still under lockdown, it may prove difficult for lawyers to travel to courts.