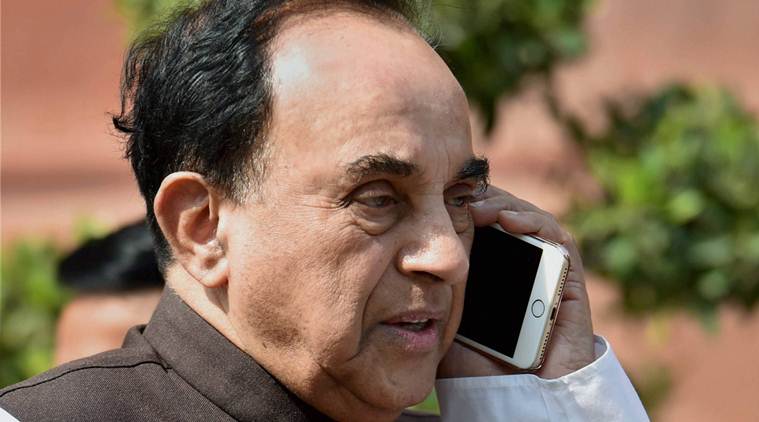 BJP Rajya Sabha MP Subramanian Swamy (PTI/File Photo)
Senior BJP leader and Rajya Sabha MP Subramanian Swamy will be meeting Uttar Pradesh Chief Minister Yogi Adityanath on Tuesday in Lucknow. The Ram mandir issue is likely to figure in their discussion. Speaking with news agency ANI, Swamy said: "It is an informal visit. He is known to me and his guru was very closely known to me. We both are partners in Hindutva. When he was here he had hardly any time so he told me to come to Lucknow and we will have meeting. I will certainly discuss Ram temple but this is an unofficial meeting." The meeting is set to take place around 4 pm.
Last week, the Supreme Court declined to expedite hearing in the Ram Janmabhoomi-Babri Masjid title suits, stating that the court did not have the time to take up this matter at the moment. Justice J S Khehar also told that the bench was not privy to the information that Swamy was not a party to the litigation and was only an intervenor.
📣 The Indian Express is now on Telegram. Click here to join our channel (@indianexpress) and stay updated with the latest headlines
For all the latest India News, download Indian Express App.