Written by Subrata Nagchoudhury | Kolkata |

Updated: July 5, 2015 4:28:55 am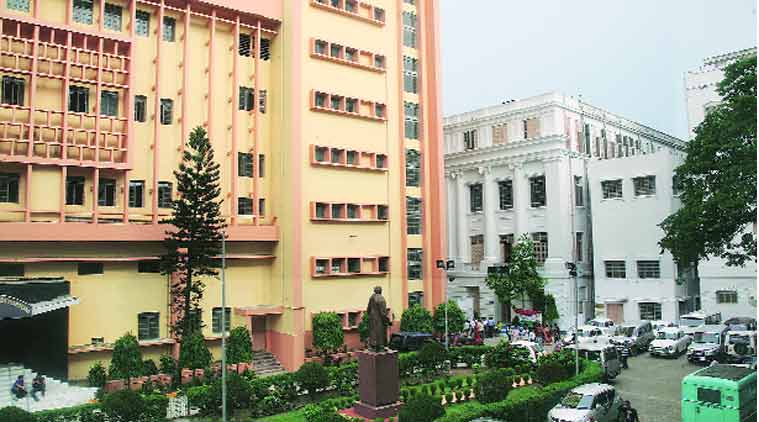 Suranjan Das leaves Calcutta University in the midst of a huge controversy over teaching and non-teaching staff members having been allegedly assaulted by a section of the university's Trinamool Chharta Parishad backed students. (Source: Express Archive)
Sugata Marjit, a well known scholar and researcher on industrial economics will take over as the new Vice Chancellor of the Calcutta University from July 16 as the present Vice Chancellor Suranjan Das takes over Jadavpur University.
Confirming this, Partha Chatterjee, the West Bengal education minister said that Sugata Marjit is currently outside the country and "we only hope that he accepts this posting…Though it is an interim step, the state government would like to formalize his appointment through the University Search Committee on permanent basis," said Chatterjee.
Das leaves Calcutta University in the midst of a huge controversy over teaching and non-teaching staff members having been allegedly assaulted by a section of the university's Trinamool Chharta Parishad backed students.
Sugata Marjit, the new Vice Chancellor of Calcutta University. (Source: Express photo)
Vice Chancellor Suranjan Das himself was roughed up and manhandled this weekend when he tried to intervene during a clash between the Left backed teaching and non-teaching staff of the university and the TMCP backed students.
The Left backed teachers and non teaching staff had been agitating for about a week in the university campus and the TMCP backed students felt that such a dharna by the agitating teachers and non teaching staff outside the VC's office was vitiating the academic environment and they wanted them to call off the dharna.
However, Das later in a report given to the State education minister Partha Chatterjee said that it would be difficult for him to continue in the post if disciplinary action was not taken against the TMCP backed students who had indulged in manhandling the teachers and non-teaching staff.
The Educatoiin minister, Partha Chatterjee said that the university authority may take any action that it may deem fit regarding the recent untoward incident involving teachers and students. "Why should the state government intervene. The university authority has a free hand to deal with such situatons and mantain academic environment," Chatterjee said.
While Das's appointment as the Vice Chancellor of Jadavpur university was pre-scheduled, he had to left in the midst of such a bitter controversy. In Jadavpur once again, he would be facing a an academic community that is known to resort to frequent stoppages and closures and prone to agitations.
Government officials meanwhile, described Sugata Marjit's appointment as an "interim measure" and till the time a new fulltime Vice Chancellor is appointed. Marjit is to take over charge on July 16.
Sugata Marjit if currently the Director and Reserve Bank of India Professor of Industrial Economics at the Centre for Studies in Social Sciences, Kolkata. He is a PhD at the university of Rochester.
📣 The Indian Express is now on Telegram. Click here to join our channel (@indianexpress) and stay updated with the latest headlines
For all the latest India News, download Indian Express App.