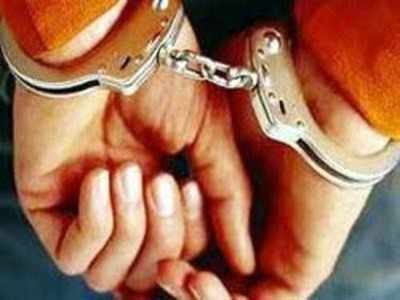 TUTICORIN: The Kovilpatti police arrested three history-sheeters from a particular community for murdering a man from another community over rivalry.
The victim, M Koteeswaran, 30, of Bharathi Nagar, Kovilpatti, was riding on his motorcycle on the Mettu Theru on Wednesday evening when he was hacked to death by a gang of three.
The trio arrested for the murder has been identified as R Ramakrishnan, 27, K Muthukalai, 24, and K Balukutty, 26, all from Sindhamani Nagar and Shastri Nagar in Kovilpatti. Inquiries suggested that Koteeswaran and his friend Surya projected themselves as big shots of their locality.
Ramakrishnan moved to Bharathi Nagar last December and attempted to establish his presence in the area. Surya and Koteeswaran of Bharathi Nagar picked a quarrel with Ramakrishnan, asking him to stay away from their locality. Following this, Surya and Ramakrishnan were arrested.
While Ramakrishnan was released on bail Surya was detained under Goondas Act. As the rivalry continued, Ramakrishnan and his accomplices murdered Koteeswaran on Wednesday. Special teams formed to nab the accused got hold of them on Thursday evening.
"The accused are booked for murder and under the Scheduled Caste and Scheduled Tribe (Prevention of Atrocities) Act, 1989, as the victim is a dalit," stated deputy superintendent of police for Kovilpatti subdivision P Kalaikathiravan. Ramakrishnan has 11 cases against him including one murder, two attempts to murder, and five extortion cases.
Muthukalai was convicted for murdering a dalit as a juvenile in 2014, the DSP said. He added that Muthukalai has two murder cases, an attempt to murder and two extortion cases against him. Balukutty also has murder and an attempt to murder case against him, the DSP stated.