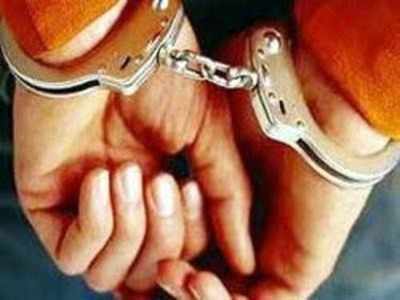 COIMBATORE: The Tirupur police on Tuesday seized around 15kg of marijuana and arrested four men for smuggling it. The police also seized a four-wheeler from them.
The arrested men have been identified as K Saravanan, 40, of Ramanathapuram, V Chelladurai, 34, of Ottanchitiram, who is residing at Thirumuganpoondi, M Harish, 34, of Samundipuram in Tirupur and R Raghu, 30, of Gandhi Nagar in Tirupur.
A police team led by Anupparpalayam inspector P N Rajan was checking vehicles on the Velampalayam road. The team stopped an over speeding four-wheeler vehicle. Upon checking the vehicle, the team found 15 kg of marijuana and arrested two occupants – Saravanan and Chelladurai.
Inquiries revealed that the accused were smuggling marijuana from Andhra Pradesh via Avinashi and were on their way to sell the product in Ottanchitiram and Ramanthapuram. Based on their statement, the police arrested Harish and Raghu.
"While several ganja cases were registered against Saravanan in Theni and Dindugal districts, extortion and hurt cases were registered against Chelladurai in Velampalayam and North police stations in Tirupur. Similarly, hurt and attempt to murder cases were registered against Harish and a hurt case was registered against Raghu in Tirupur," the official said.
The accused have been booked under the Narcotic Drugs and Psychotropic Substances (NDPS) Act, 1985.