Jhargram (west Bengal) |

Published: January 22, 2015 9:19:21 pm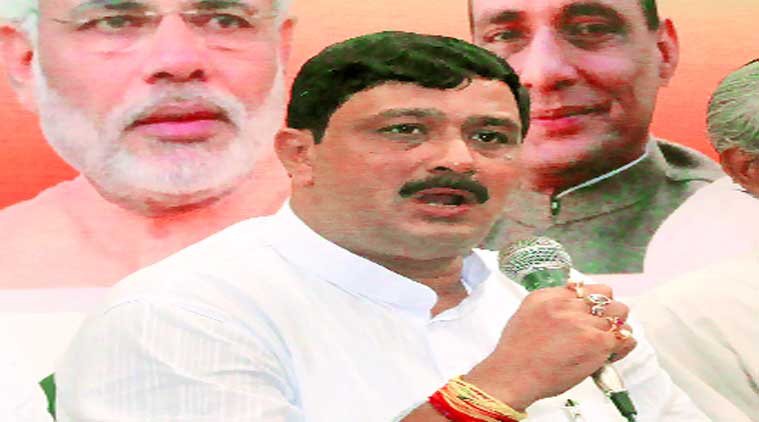 Rahul Sinha
Claiming that 29 BJP workers were jailed in West Bengal in false cases for past one year, state BJP President Rahul Sinha on Thursday said despite this the ruling Trinamool Congress government won't succeed in preventing BJP from coming to power in next assembly polls.
Like the way the over three-decade-old CPI(M) government could not stop TMC win in the 2011 assembly polls, despite all attempts, the TMC is now faced with a similar situation and will meet the same fate as Marxists in the next hustings, Sinha told a public meeting at Rabindra Park in Jhargram town.
He alleged that 29 BJP activists had been jailed at the behest of ruling TMC leaders on false cases in collusion with the police.
The BJP leader wondered why senior TMC leader Mukul Roy was not facing CBI "if he is not involved in the Saradha chit fund scam."
"The TMC had been brought to power by people of West Bengal with lots of hope. Now this hope has been replaced by despair over the Saradha issue," Sinha said.
The BJP leader also sought to know why no policeman has been arrested in the case of "torture of a housewife" at Parui despite the state being run by a woman CM.
He described as too little the departmental proceedings against some cops in the issue.
Sinha blamed Banerjee of giving false promises to the people of 'jangalmahal' (the forested belt of West Midnapore).
Bengali actor Joy Banerjee and district BJP leaders were also present at the rally.
📣 The Indian Express is now on Telegram. Click here to join our channel (@indianexpress) and stay updated with the latest headlines
For all the latest India News, download Indian Express App.