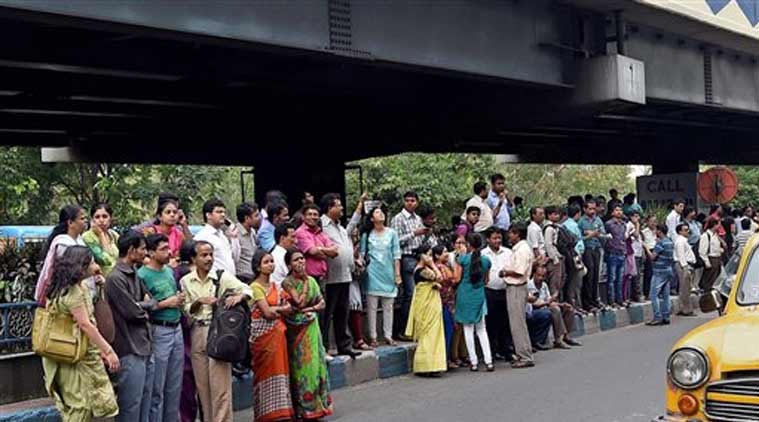 Employees of a highrise building come out after an earthquake in Kolkata on Saturday. (Source: PTI)
At 11.30 am Kolkata felt earthquake tremors that lasted for two minutes and was recorded 7.4 on Richter scale.
The epicenter of this earthquake was at Pokhara in Nepal. Other than Kolkata, Delhi and Bihar felt the tremors too.
Residents and office goers across Kolkata rushed out of their houses, some schools in south Kolkata were also evacuated.
Metro Rail services were disrupted for sometime as result of the earthquake. No loss of life or major loss of property in Kolkata has been reported.
📣 The Indian Express is now on Telegram. Click here to join our channel (@indianexpress) and stay updated with the latest headlines
For all the latest India News, download Indian Express App.