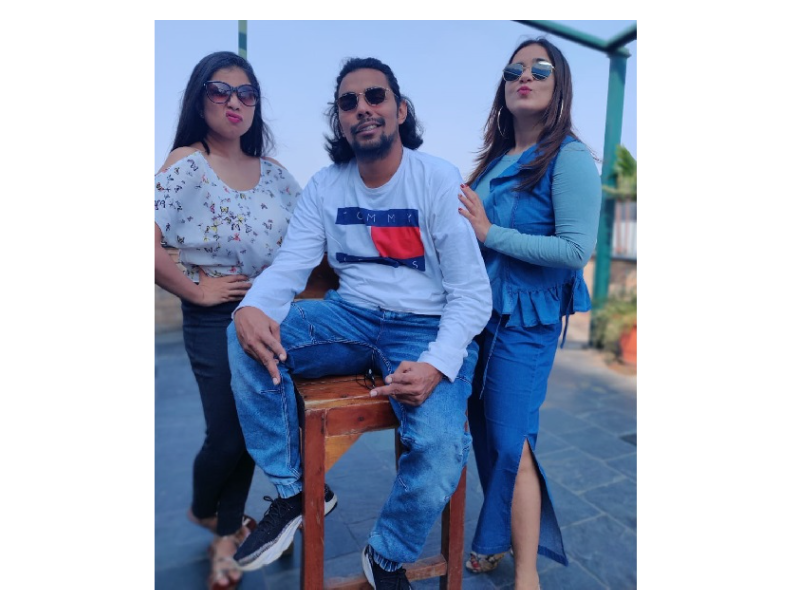 Mirchi Shezzi, Mirchi Shadab and Mirchi Komal
Dads. We love them sometimes, we hate them sometimes, but we can't get enough of them at all times. They inspire us, motivate us, make us laugh, hold us when we cry, and share with us the corniest WhatsApp forwards. Fathers build our world. Tough, soft, funny, traditional, homemaker, film maker, world maker – they come in all shapes and sizes, and to celebrate fatherhood is to celebrate all the wonderful achievements and adventures (and misadventures) that dads have given us.
Celebrating fatherhood in its amazing diversity is exactly what Hyderabad's favourite Hindi radio station planned to do. On Father's Day, 95Mirchi, Hyderabad's favourite Hindi radio station couldn't miss the chance to have a heart-to-heart chat with some of Hyderabad's most wonderful dads and the country's leading comic artistes. RJs Mirchi Shezzi, Mirchi Shadab and Mirchi Komal reached out to the dads they wanted to talk to, and featured their most interesting gupshup on air. The result was What's Up Paa?, a treasure trove of stories and insights into what makes fathers so special.
Meet Police Commissioner Mr. Anjani Kumar, for instance, who helps ensure safety in Hyderabad in all forms and whose recent tweets have brought forth the essential role the Hyd police have played during the lockdown in the city. Anjani Kumar talks nostalgically about how his two kids grew up and how he himself matured from a father to a friend. Then there's K B Chhetri, father of India's top footballer Sunil Chhetri (Captain Fantastic); who talks about inspiring his son and about the importance of motivating kids to help achieve their dreams, no matter what they may be. And of course, we have Atul Khatri, the country's much-loved stand-up comedy dad, who talks about how his family inspired him to consider an alternative career in comedy at the young age of 43.
In between talking to famous dads, some of the most interesting dads the RJs talked to were their own! RJ Mirchi Shezzi talked to her father about how dad and daughter share a unique chemistry of temper, and RJ Mirchi Komal talked to her dad about his famous 'cooking experiments'. In all, the 3 RJs talked to 8 fathers over the course of 8 hours; a feat that would make any dad proud. And throughout that, they – and Mirchi listeners too – learnt something amazing not only about dads, but also about themselves. RJ Mirchi Shezzi says: "This is the truth – I'm a total, bonafide Daddy's girl, one hundred percent. And yet when it comes to celebrating a special day, my mom gets all the attention and more! I'm so thrilled that I got a chance to do something special with my father for a change and I know that he was quite kicked about it too. Let's be honest, we do tend to make a bigger deal out of Mother's Day; this Father's Day we at 95 Mirchi are letting our main men know how much they mean to us!"
According to Rakesh CK, Business Head (AP & Telangana) at Radio Mirchi: "We can never overlook the role that our parents played in our lives. The importance of mothers is widely appreciated, but then we can surely not overlook the impact that fathers have in shaping us. From being the disciplinarian to being the one pampering you, fathers don many hats and pull each of these roles off with flair. As a father myself, I can totally relate to the fact that we dads have many interesting stories to tell (including me!). And they deserve to be loved as much as moms, though it is not a competition. Hopefully, we have been able to bring a smile on the faces of all the dads listening to this initiative of ours today."
Indeed, 95 Mirchi looks forward to talking to more dads next year, and also wishes a Happy Father's Day to every dad everywhere!
Disclaimer: Content Produced by Radio Mirchi